The Olmsted Hydroelectric Power Plant located at the mouth of Provo Canyon in Utah County, Utah is one of the oldest hydro power generation facilities in the western United States.
A Colorado mining executive, Lucien L. Nunn and the Telluride Power Company began hydroelectric power generation at Nunn's Station in Provo Canyon in 1897. Located approximately 4.5 miles up Provo Canyon, Nunn's Station generated alternating current (AC) power at 44,000 volts and transmitted this power over 32 miles to the mining town of Mercur. This was the first high-voltage, long-distance, alternating power transmission system in the world.
With an increasing demand for power, Nunn moved the power station to the mouth of Provo Canyon to take advantage of the increased water drop for greater pressure on the turbines that produced the power.
Fay Devaux (Fred) Olmsted, a Colorado native and an engineering graduate of the University of Michigan, designed the new generating station and a large wooden flume from the Provo River diversion that supplied water to the new station. Before the plant was completed, Fred Olmsted died of tuberculosis and the plant was subsequently named after him. The Olmsted Plant opened and permanently replaced the Nunn's Station in 1904.
With the completion of the Olmsted Hydroelectric Plant, Nunn laid out plans for the creation of Telluride Institute, an on-site campus, one of only two competent electrical engineering teaching facilities in the United States at that time, providing on-the-job training for electrical engineers. The Institute is still in existence today at Cornell University.
The historic Olmsted Power House, which is on the National Registry of Historic Places and much of the equipment within the building, will be developed and maintained as an interpretive center.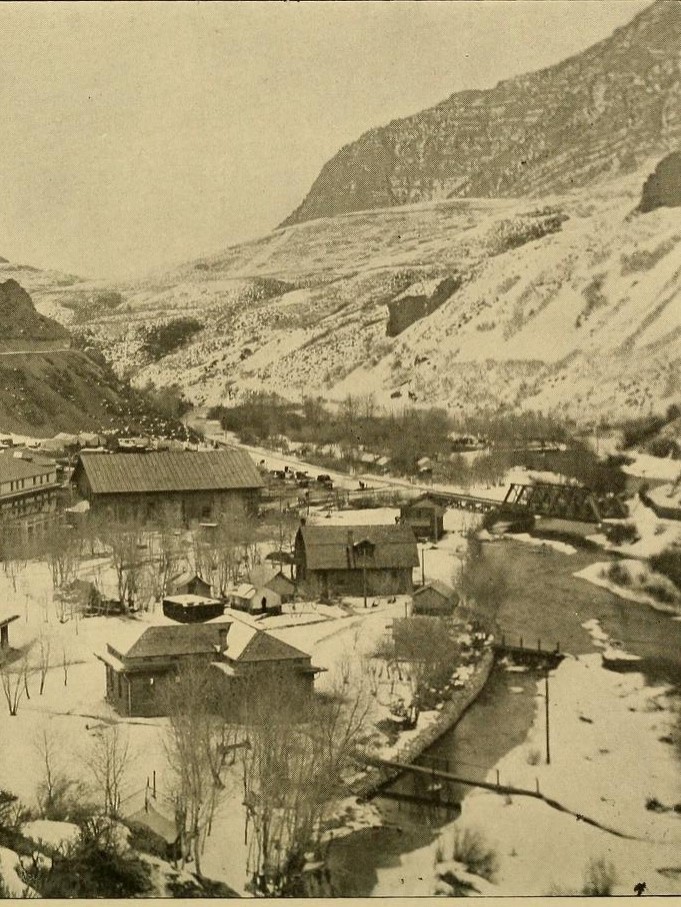 More Images